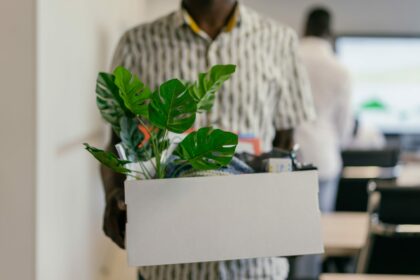 Article by Avyakta Sing, Candidate Attorney, checked by Celeste Frank, Assosiate and released by Chantelle Gladwin-Wood, Partner at Schindlers Attorneys
27 July 2022
BACKGROUND
On March 30, 2015, Ms. Theron ("the Applicant") and Rainbow Farm (PTY) Ltd ("the Respondent") entered into a settlement agreement under the CCMA following the referral by the Applicant of a unfair dismissal dispute to conciliation. According to the provisions of this settlement agreement, the Respondent committed to "endeavour to find suitable employment for the applicant, taking into consideration her injury and occupational detriments". The parties agreed that the Applicant will be given first option for the position if suitable work arises.
Subsequently, the Respondent offered the Applicant a position with a lower salary than what she had earned at her previous position. The Respondent alleged that the Applicant rejected the offer of employment. In the Applicant's replying affidavit, the Applicant submitted that she did not deny that she turned the offer down and that she had told the Respondent that she wanted to obtain a legal opinion pertaining to the lower salary. The Applicant's version was supported by a shop steward, who accompanied her on the day of questioning.
The settlement agreement was declared an arbitration award by the CCMA on 23 July 2020 in terms of section 142A(1) of the LRA1 The Applicant requested that this award be made an order of court.
LEGAL QUESTION
Whether the Respondent has complied with its obligations in terms of the settlement agreement?
COURT HELD
it is common cause that the Respondent extended an employment offer to the Applicant in terms of the settlement agreement. The Court submitted that there was no obligation on the Respondent to offer to Applicant an offer of employment with the same terms or salary as before. Its obligation was limited to giving the Applicant the first option for suitable work, if any.
The Respondent argued that the Applicant rejected its employment offer and the allegation was not denied by the Applicant. The outcome of this matter would not have changed even if she had denied the allegation. The Court applied the test outlined in Plascon-Evans Paints Ltd v. Van Riebeeck Paints (Pty) Ltd in order to resolve factual disputes.2 The court held that in motion proceedings, a final order may only be granted if the Respondent's stated facts and the admitted facts in the Applicant's affidavits justify the granting thereof. The Applicant did not satisfy the above requirement. In light thereof, the application was dismissed with no costs order.
VALUE
An employer has the responsibility to provide an opportunity for the first available acceptable job.
[1] Section 142A(1) of the Labour Relations Act 66 of 1995 reads as follows: "a Commissioner by agreement or on application by a party may make any settlement agreement regarding any dispute that has been referred to the Commission, an arbitration award." (hereinafter "the Act").
[2] Plascon-Evans Paints Ltd v Van Riebeeck Paints (Pty) Ltd [1984] ZASCA 51; 1984 (3) SA 623 (A),