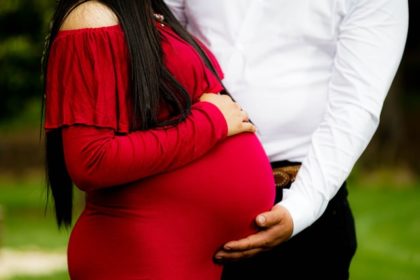 Written by Eileen Dexter, Candidate Attorney and Dingumuzi Ndhlovu, Associate
Introduction
In today's world with the COVID-19 pandemic running rampant in our daily lives, there are many employees that are still unsure about what their working hours should be and if they are entitled to leave when needed. Some employees are still under the impression that working 'overtime' means earning more money and are not aware that they can actually convert the 'overtime hours" into 'overtime leave'.
The same is applicable when the subject of leave is discussed. Some employees are oblivious to the fact that in South Africa, the Basic Conditions of Employment Act ("BCEA") affords an employee four different types of leave.
In this article, we seek to briefly and succinctly address an employee's rights and obligations in relation to working hours and leave.
Working Hours
The ordinary hours of work for an employee in terms of the "BCEA" are as follows:

1.1 The maximum hours of work are 45 hours of work in a normal week or 9 hours of work a day if the employee works 5 days a week;

1.2 Employees that work more than 5 days in a week may only work for 8 hours a day; and

1.3 The above may be extended by a maximum of 15 minutes a day or 60 minutes per week if the employees serve members of the public.
Meal intervals and rest periods for an employee in terms of the BCEA are as follows:

2.1 If the employee works for more than 5 continuous hours in one day, he/she is entitled to a meal interval of at least 1 hour;

2.2 The meal interval can, by an agreement reached between the employer and the employee, be reduced to 30 minutes, or be discarded with if the employee works fewer than 6 hours a day;

2.3 An employee must be given a daily rest period of at least 12 consecutive hours before ending and recommencing work; and

2.4 The employee must be given a weekly rest period of at least 36 consecutive hours unless otherwise agreed on this but must include Sundays.
Overtime for an employee in terms of the BCEA are as follows:
3.1 A maximum of 10 hours overtime can be worked in one week;

3.2 overtime may be increased to 15 hours per week by collective agreement;
3.3 an employee may work overtime only by agreement;
3.4 Overtime is paid to the employee at 1.5 times the employees normal pay or the employee can elect to get 1.5 hours time off from work for every hour overtime worked;
3.5 an agreement to work overtime may not exceed 12 hours (ordinary day plus overtime) on any particular day;
3.6 The employee must be paid double his/ her normal hourly rate to work on a Sunday if he/she does not normally work on a Sunday;
3.7 If the employee does usually work on a Sunday, he/she must be paid 1.5 times his/ her normal rate;
3.8 if the employee is asked to work on a public holiday and agrees he/she must be paid at least double his/her normal rate; and
3.9 In terms of the Public Holidays Act 36 of 1994, an employee can exchange a public holiday for any other working day that is agreed to by the employer.  An employer may also elect to give the employee 2 hours off for every hour worked on a public holiday, instead of paying the employee double pay.
Types of leave that the BCEA makes provision for:
Annual Leave:

4.1 The BCEA Makes provision for a maximum of 21 consecutive days or 15 days paid leave per year; and

4.2 The parties may agree on additional leave (paid or unpaid) but employers are not allowed to grant less than 15 days of annual leave per year.
Sick leave:
5.1 An employee is entitled to 6 weeks paid sick leave for every three-year cycle worked;
5.2 If the employee has been absent for more than 2 consecutive days or on more than 2 occasions in an 8-week period, the employer may request that a medical certificate issued by a medical doctor or a person registered with a professional council be presented;
5.3 A leave cycle is calculated as the number of days that employee would normally work during a 6-week cycle; and
5.4 If an employee works 5 days a week, he would work 30 days in 6 weeks, which would entitle him to 30 days sick leave in 3 years.
Maternity leave:
6.1 an employee is entitled to 4 consecutive months of unpaid maternity leave which may commence:
Anytime from 4 weeks before the expected date of birth or
on a date that a medical practitioner or midwife certifies that it is necessary for the employee's health or the health

of the unborn child to go on maternity leave.
6.2 An employer may decide to pay an employee during maternity leave, but it is not obliged to do so. If the employer does not pay the employee a salary during the maternity leave, the employee may claim maternity benefits from the Unemployment Insurance Fund;
6.3 An employee may not work for 6 weeks after the birth of the child;
6.4 If an employee has a miscarriage in the 3rd trimester or has a stillborn child, she is entitled to 6 weeks leave after the miscarriage or stillbirth.; and
6.5 The employee must notify the employer in writing of the dates of the leave she intends to take.
Family responsibility leave:
7.1 An employee is entitled to three days paid family responsibility leave per year;
7.2 for the three days paid family responsibility leave can be taken in respect of the following:
the birth or illness of a child; or
for the death of an adoptive child / spouse / life partner/ adoptive or real parent/ grandparent / grandchild or sibling.
7.3 only employees who have worked for longer than 4 months and who work at least 4 days a week are entitled to family responsibility leave; and
7.4 This does not include the death or illness of, for example, in-laws, or members of the extended family. The interpretation of family responsibility leave is therefore very narrow.
Conclusion
In conclusion, neither the employer nor the employee can ignore the conditions of the BCEA and it is therefore important that employment contracts reflect, honour or exceed the above-mentioned provisions.
We recommend that all employees familiarise themselves with the BCEA, which can be downloaded from the internet in order to obtain an understanding of their minimum rights in terms of the same. Any questions or concerns regarding transgressions or application of these provisions can be referred to a labour consultant or labour attorney.
Please note: this article is for general public information and use. It is not to be considered or construed as legal advice. Each matter must be dealt with on a case by case basis and you should consult an attorney before taking any action contemplated herein.