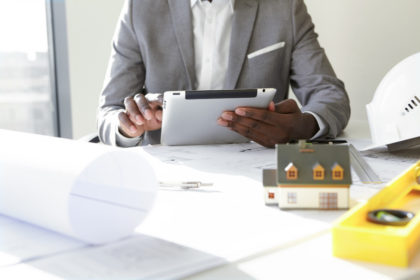 Article written by Denis Pokani Mitole, Candidate Attorney, checked and released by Charlotte Clark, Senior Associate at Schindlers Attorneys
20 September 2021
THE FUTURE

The future is now. From hotel stays that can be paid for in bitcoins in Kensington, east of Johannesburg, to a bitcoin ATM in a Melrose Arch mall. The property industry has not been spared this technological advancement. It comes as no surprise then that one can own a portion of a building such as the tallest tower in Africa, the Leonardo, set at 234m (767 feet) at 55 floors high, built-in 2019, and situated in South Africa, using the same blockchain platform. Tokenisation of property makes it possible to own property without the help of banks or a conveyancer, or even an agent. The discussion that follows discusses the tokenization of property.
SO, WHAT REALLY IS TOKENISATION OF PROPERTY?

It is the use of blockchain-based tokens to offer to investors to acquire a fraction of a property or properties. This is like selling shares in a building, such that even the smallest spaces in the building can be offered at a value equal to the equivalent number of tokens. Tokenisation of property makes it easier for an estate developer to target potential buyers who otherwise could not have afforded bank finance. Such offers can easily be made to potential investors all over the world, as will be discussed further below.
POSSIBLE BENEFITS OF TOKENISATION OF PROPERTY

People that could otherwise not have afforded to invest in a property can now do so, as the property can be fractioned to the smallest possible units which would cost less than a whole undivided unit. By way of illustration: a fractioned unit that would otherwise cost R4million could be subdivided into 100 units, therefore costing each buyer R40,000 for their portion of the property. Obviously, R40,000 is easier to raise for the average person. It also means that the property could attract investors more expediently than the undivided portion would. This translates to the investor having a share in the rentals, proportioned to their investment.
Digitization of an investment in property surely presents an attractive option of property co-ownership. Further, it presents a cheaper alternative to the traditional means of obtaining ownership of real estate, as it could bypass many middlemen.
Tokenization is empowering to a sector that could otherwise have never had a chance to invest in exorbitantly priced real estate. As a result, one property may be owned by more people than the traditional property investment. It is also easier to trade in tokens that are digitized than other forms of trading, therefore drastically reducing the investors' risks on their investments. Tokenization aids in preventing fraud and may be able to prevent erroneous payments.
To the property owner, tokenization affords them the opportunity to reach a wider pool of potential investors, thus arriving at better and increased sources of financing. The digitized form is also more attractive to international investors than the traditional property sales arrangement.
Tokenization can easily be done, even using multiple transmissions, and would allow the use of vouchers that can be presented as a gift or donation.
CHALLENGES OF TOKENISATION OF PROPERTY

The use of blockchain technology for tokenization of property, let alone for any transaction, is still in its infancy, thus presenting some teething challenges. It is yet to be accepted by the real estate industry in South Africa, which may present problems. Until the position of SARS on the tax treatment of digital currencies is clear, one risks falling foul of the taxman by not knowing what taxes, rates, and when to pay their taxes.
The rise and fall of many crypto-currencies have created a negative image due to 'thinly veiled rich-fast programs.' Unscrupulous traders have rendered the investment in blockchain technology a highly risky and murky business. South Africa's Cajee Brothers Africrypt Bitcoin scam comes to mind, now ranked "among the biggest-ever crypto heists." The brothers vanished along with bitcoins invested on their crypto platform to the value of $3.6 billion.
It is also a known fact that a deeper understanding of blockchain technology will elude even the brightest of minds, professing themselves to be rocket scientists. Little effort is made to educate and train possible investors before making them commit. Eyes are set only on the promised high and fast returns. It becomes self-evidence that tokenization of property could circumvent property and tax laws, and easily fail the requirements for money laundering legislation.
THE PRESENT AND CONCLUSION

Until digitization is fully accepted by both the real estate regulators and investors, and until some form of regulation is arrived at by authorities to protect the not all-knowing and not so ardent investors, tokenization of property has a long way to go as an effective way of owning property and raising capital in South Africa. At this moment in time, it is an ideal.

VALUE
A discussion of the future of real estate