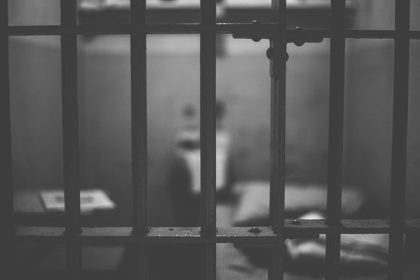 When is a restraint of trade valid and enforceable?
Article written by Precious Mmako, Candidate Attorney, checked by Jordan Dias, Associate at Schindlers Attorneys, and released by Pierre van der Merwe, Partner at Schindlers Attorneys.
15 June 2021
RESTRAINT OF TRADE: HOW DOES IT WORK?
Introduction
A restraint of trade is a provision generally found in employment contracts which states that in the event of termination of employment, the employee is restricted in the work the employee can perform for a specific period of time and within a certain geographical area.
What is the purpose of a restraint of trade?
A restraint of trade is used to stop the employer's proprietary interests from being accessed by the employer's competitors. The employer's proprietary interests include, but is not limited to, the employer's trade secrets and confidential information. An enforceable restraint of trade will prevent an erstwhile employee from joining an employer's direct competitor if the employee has acquired confidential information and trade secrets from the employer. By enforcing and relying on a restraint of trade provision, an employer is able to protect its commercial interests.
When is a restraint of trade valid and enforceable?
In Absa Insurance and Financial Advisors (Pty) Ltd v Jonker and Another (C741/19, C742/17) [2017] ZALCCT 57 (17 November 2017), the labour court listed the factors to be considered when determining whether a restraint of trade is enforceable. The factors are as follows:
Does one party have an interest that deserves protection after termination of the agreement?
If so, is that interest threatened by another party?
Does such interest weigh qualitatively and quantitatively against the interest of the other party not to be economically inactive or unproductive?
Is there an aspect of public policy having nothing to do with the relationship between the parties that requires that the restraint be maintained or rejected?
A restraint of trade is valid and enforceable except when its enforcement would be contrary to public policy or unreasonable considering the abovementioned factors. The onus rests on the employee to prove unreasonableness arising from a valid restraint clause in the employment contract.
Employer vs. Employee
In circumstances where an employee has breached a restraint agreement, the previous employer can approach a competent court for an order enforcing the provisions of the restraint by means of an interdict. The previous employer can prohibit the employee from taking up employment in breach of the restraint clause. During the proceedings, the employee may be required to demonstrate:
the unreasonableness of the restraint by considering factors such as the duration and geographic area to which the restraint clause applies; and
that the employer has no protectable interest when enforcing the restraint.
Conclusion
A reasonable restraint of trade agreement may be used by an employer to protect its trade secrets and confidential information. Even though a restraint is valid, it may be found to be unenforceable if it is unreasonable and there is no protectable interest.
Value
Restraints needs to serve their purpose by protecting a protectable interest and be reasonable in order to be valid and enforceable. Whether a restraint of trade is reasonable and enforceable depends on the facts of each case.