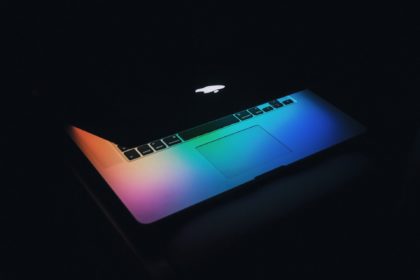 By Blake Hamilton, Candidate Attorney and Chantelle Gladwin-Wood, Partner
22 January 2021
Introduction
The world is being propelled into utter turmoil with the emergence of the Covid-19 pandemic. It has been almost a year since the global pandemic struck South Africa, and for many months, people around the world have had to restructure their lifestyles, buying patterns, eating habits, daily schedules, working habits, and reliance on technology.
The South African justice system and the legal profession are not exempted from these reforms. The Covid-19 pandemic propelled the law into a more modern era and is restructuring the entire landscape. The required restructuring will affect the entire legal profession, including legal professionals, clients as well as court procedures. The question is, are South Africans ready to embrace digitalisation in the legal profession? The writers postulate that the "new normal is here to stay" and it is prudent that we all shift our paradigm sooner rather than later.
Paper is Traditional
The circumstances that we find ourselves in today are quite frightening especially for firms that are reluctant to embrace this change. The sad reality is that many firms are not equipped and prepared for this change. The legal profession is an old, an honourable one, and one that is (like many others) steeped in paperwork. It is a slow and uncomfortable change for most law firms and courts to move away from physical paper-based systems towards less physical and more electronic and online storage and document management systems.
Whilst many firms have been forced, by COVID, to adapt, our government offices (Master's Offices, Deeds Offices, and courts) have been slow to adapt. The noteworthy exception here is the Johannesburg and Pretoria High Courts, which are currently working with an online paperless system called Caselines. Although we understand that there are plans to roll out this document management system to the rest of the courts in the country, progress has been slow in this regard and there is, as of yet, no publicly known target date for this rollout.
Electronic Signatures
The use of electronic signatures has exploded since COVID first graced our shores, and since last year there have been extensive developments in systems offering quick and easy document signatures. However, the issue in the legal profession is fraught with dissension, because certain legal documents can only lawfully be signed electronically using an advanced electronic signature, which is currently not available for free. One can only obtain the same by subscription to a paid service, which many customers, and attorneys, cannot afford. This is also not widely known or understood and results in much confusion in the profession and even in court when people question whether the documents presented have been lawfully electronically signed. Until we have had more practice and become more familiar with these issues and perhaps come up with some creative solutions to these problems, electronic signatures remain somewhat of a mysterious creature in the legal profession.
A Generational Change
Despite the frustration, change can be very positive. As a candidate attorney at Schindlers, it is liberating to witness how welcoming the firm is to digital transformation. The firm supports and empowers its employees to work remotely and further equips employees with the appropriate equipment and preparation. The courts are overburdened with cases, which often take years to finalise. Digital transformation serves as a response to this challenge, through allowing more judges to preside over cases and possibly expedite cases. There are various platforms such as Microsoft teams and Zoom, which serve the same purpose as going to court and carrying out the court procedure. This also reduces the costs of the clients and legal professionals attending, whilst saving driving time.
But the online document management system also comes with its challenges – there are some difficulties with the online system and the profession is consistently engaging with the court staff members to tweak it, and to educate users, and to make the system more user friendly. With time these creases will be ironed out, but in the interim, whilst they exist, they create much frustration for the legal professionals and clients affected. But one must persevere and find creative solutions to these problems. One can only move forward.
Conclusion
Digital transformation could revolutionise the legal profession and its ability to sustain the latest legal developments is self-evident. Automation of records, outsourcing of repetitive duties to machines and the opportunity to efficiently perform legal duties remotely will save all legal professionals and clients, both time and money. Law firms should be willing to press ahead with the enhancement of technology in practice, especially in the long run and not only as a temporary measure due to Covid-19. Although fraught with difficulties, we must accept as the 'new normal' that legal professionals will increasingly be called upon to provide digital-based services to their clients, and where challenges arise as a result, we must persevere and pioneer, for the sake of our clients, and justice as a whole.