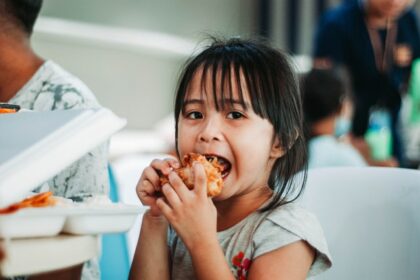 Article written by Avyakta Sing, Candidate Attorney, checked and released by Jordan Dias, Associate at Schindlers Attorneys
28 December 2021
BACKGROUND
Schools in South Africa were closed for three months due to the COVID-19 pandemic. As a result, the National School Nutrition Program (NSNP) came to a halt. This program provides daily meals to learners who live in extreme poverty. The Minister of Basic Education ("the First Respondent") made a public announcement stating that schools were to re-open on 8 June 2020 and that the feeding scheme would resume simultaneously. When some students returned to school, the provision of meals was not delivered accordingly. Equal Education ("the First Applicant"), Vhulaudzi Secondary School Governing Body ("the Second Applicant) and Mashao High School ("the Third Applicant") sued the Department of Basic Education for contravention of statutory and constitutional obligations and sought declaratory relief with judicial oversight to fully implement the feeding scheme.
LEGAL ISSUE
The legal question presented to the court was whether the Minister of Basic Education and the Premiers of the eight provinces, in terms of statutory and constitutional obligations, must provide meals in terms of the NSNP. The High Court ruled that the Department of Basic Education breached the Constitution by not providing meals to all primary school pupils. The High Court relied on the argument that the government had an obligation not to impair a right protected in the Constitution, i.e., by stalling the NSNP program implementation. The High Court included compelling affidavits from numerous students in grades 7 and 12 in its discussion to demonstrate the impact of the affected rights. These students felt guilty for having lunch every day while their siblings went hungry at home. The court also documented the appalling conditions of child hunger in South Africa even when the NSNP program was operating normally, concluding that millions of learners' health would be jeopardized if the program was not restored.
COURT HELD
The High Court held that all students who are eligible for the feeding scheme are entitled to a daily meal. The NSNP was explicitly introduced to address both the right to basic education under section 29(1)(a) of the Constitution and the right of children to basic nutrition under section 28(1)(c). Further, that the Minister of Basic Education and the MECs have a constitutional duty to provide these basic rights.
VALUE
In a moment of crisis, cutting back on such a program violates the social and economic rights to food, nourishment, and education. The court ordered that the school feeding program be completely implemented as soon as possible. It also issued a thorough order mandating regular reporting to ensure accountability and that the program is carried out in compliance with the court's directive.