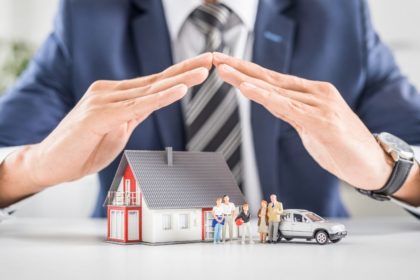 By Justin Sloane, Partner & Tayla Bruce, Candidate Attorney
INTRODUCTION
COVID-19's economic effect has left many consumers and businesses in dire need for what is termed a "payment holiday" in respect of their current credit owed to banks, landlords, suppliers and varying financial institutions. As a result, some of South Africa's major banks have agreed to provide relief in respect of loan repayments and outstanding accounts by consumers and businesses, provided that certain requirements are met.
A recent video posted across social media platforms, by financial journalist Maya Fisher-French, stated that this "payment holiday" may not be required, if you have credit life insurance cover, which covers any outstanding debt in the event of your death. It is not inconceivable that many consumers are unaware that this cover has the ability to supplement and provide for their debts in times like these.
Accordingly, this article aims to broadly set out the workings of credit insurance, in order to allow the reader to explore whether this is a viable option available, that may provide them or their business the necessary respite, during the COVID-19 pandemic.
WHAT IS CREDIT LIFE INSURANCE?
The National Credit Act 34 of 2005 ("the NCA"), defines credit life insurance as:
"cover payable in the event of a consumer's death, disability, terminal illness, unemployment, or other insurable risk that is likely to impair the consumer's ability to earn an income or meet the obligations under a credit agreement."
Credit life insurance is widely available to low-income consumers and, as a result, is largely criticised as serving the interests of the credit provider, while exploiting the interests of consumers.
In advancing finance to consumers in the form of loans and overdraft facilities, many lenders will require that consumers take out credit life insurance, as a means of providing security for the credit. It is common for lenders to advance finance to consumers and small to medium sized enterprises ("SMEs"), which loans include an increase in the interest charged or monthly repayment amounts, as compensation for the insurance cover on the credit.
Credit life insurance may be issued as either a long or short-term insurance policy and is believed to offer the following benefits to the credit industry in South Africa. It:
provides comfort to consumers, in that their dependants are relieved of the burden of carrying their deceased family member's debt;
enables access to credit for low-income groups who might have previously been excluded as a result of the risk that they pose; and
mitigates the risk involved in lending, therefore enabling the provision of credit.
Moreover, credit life insurance may provide cover in instances where:
an employee is permanently employed and their employer is unable to pay their salary;
a permanent employee is forced by their employer to take unpaid leave; and
an emloyee's job requires them to travel in order to earn an income and this travel has been hindered, preventing the generation of income.
CONSUMER CREDIT INSURANCE
Similarly, consumer credit insurance provides protection over the purchase of any goods or services on credit, in which case, the insurance may cover the theft, damage or loss of the goods. Examples of these include furniture and clothing store accounts, motor vehicle finance, home loans and unsecured money loans.
Consumers can elect to purchase insurance that merely covers the outstanding debt on the goods, alternatively, consumers may opt for insurance that provides for the outstanding debt, in addition to the cost of replacement or repair of the damaged, stolen or lost goods. Equally, consumer credit insurance may also be acquired to cover a consumer's debt from goods bought on credit, in the event of death, disability or retrenchment.
The premium for consumer credit insurance may form part of the total monthly instalments paid by a consumer, and as a result many consumers are unaware that this protection is a remedy at their disposal, forming part of the credit agreement entered into with the lender.
COVID-19
It is advised that, if you are a consumer experiencing financial hardship, who is in need of respite in respect of your outstanding credit, you assess whether credit life insurance, alternatively, consumer credit insurance is applicable to you and your debts.
It is important to note however that your credit insurance may not cover all the debt that you owe and often only pays out a portion of the outstanding debt. This will be assessed depending on the terms and conditions of the credit insurance contained in your policy and/or credit agreement. Furthermore, it is often a requirement of most financial institutions that your account is up to date, before claiming against your credit insurance.
CREDIT OMBUD
The Office of the Credit Ombud ("Credit Ombud") has been established to "resolve complaints from consumers and businesses that are negatively impacted by credit bureau information or when a consumer has a dispute with a credit provider."
Accordingly, the Credit Ombud may assist consumers in their disputes against credit providers, where these consumers feel that their legitimate claims have been repudiated or denied, without due cause.
Furthermore, having specific regard to credit agreements entered into with credit providers that are not banks, the Credit Ombud is available to persons who have issues relating to the incorrect interest or fees being charged, reckless lending of credit, disputes regarding the terms of credit agreements and emolument attachment orders in order to satisfy their outstanding debt.
Consumers should first engage their credit providers in an effort to establish whether they have consumer credit insurance, before engaging in settlement disputes. Should consumers with credit insurance be unsuccessful in their attempts claiming against this insurance, it is advised that the Credit Ombud is approached, with a view to resolving this dispute with the credit provider.
CONCLUSION
It is highly likely that consumers that have purchased goods on credit, have also, unbeknown to them, bought credit insurance.
In this regard, it is important that consumers are making informed decisions in submitting claims against their policies, during the next few months of the COVID-19 lockdown. This mindfulness includes gaining the requisite knowledge of whether you have credit insurance available and what the terms and conditions of such insurance entail in submitting your claim.
Schindlers is available, as always, to guide clients through any remaining uncertainties.