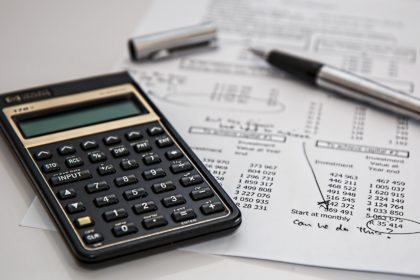 Summary
"But we all know, at the same time, that mistakes are made in pleadings, and that it would be a very grave injustice, if for a slip of the pen, or error of judgement, or the misreading of the paragraph in pleadings by counsel, litigants were to be mulcted in heavy costs. That would be a gross scandal. Therefore, the court will not look to technicalities, but we'll see what the real position is between the parties."
Potters Mill Investments 14 (Pty) Ltd (the "Plaintiff") instituted an action for damages against its erstwhile Attorneys being Abe Swersky and Associates, together with one of the firm's partners (the "Defendants"), in the amount of R85,000,000.00.
The action was instituted for the loss of alleged profit sustained by the Plaintiff, due to the Defendants' breach of its duty of care to the Plaintiff; in that the Defendants having been requested to furnish advise on a property transaction, did not advise the Plaintiff about the provisions of the Subdivision of Agricultural Land Act, 70 of 1970 ("the Act"), in circumstances where the Plaintiff was to enter into an Agreement of Sale for the purchase of a portion of un-subdivided agricultural land ("Agreement").
As a result of the Act not being taken into account, the Agreement was purportedly rendered void, as was set out in the Plaintiff's Particulars of Claim.
In the Defendants Plea, the Defendants made certain admissions, regarding the Act.
However, during preparation for the hearing of the matter, the Defendants discovered that the Act was not applicable to the Agreement, as the portion of land in question fell within the area of an urban structure that excludes the provisions of the Act. As a consequence the Defendants wished to amend their Plea.
The Plaintiff objected to the proposed amendment of the Defendants' Plea on the basis that:
1. the Defendants admission forms part of the principal issues in the matter;
2. the Defendants previously agreed to the merits and procedural aspects of the matter; and
3. the Plaintiff will be prejudiced by the lateness and materiality of the amendment.
Held
The Court granted the Defendants leave to amend their Plea, as the question whether legislation is applicable in circumstances, is a matter of legal consequence and not fact.
The Court differed from previous case law, and held that "prejudice" is not a consideration where an amendment is sought, which seeks to place before the Court the correct legal context.
It was held that the Court may not ignore applicable law simply because the parties mistakenly agreed to an incorrect legal conclusion.
The Court then concluded that in any event, regardless of what the parties previously agreed in ignorance, no prejudice can be present in circumstances where the correct legal position, by consequence of the amendment, would be applied by the Court.
Value
There can be no prejudice in circumstances where the Court applies the correct law.