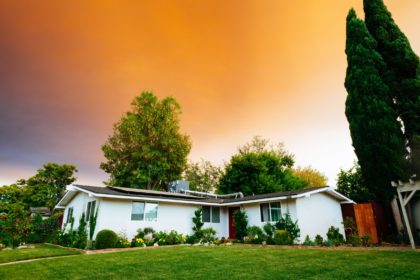 The General Valuation Rolls to the City of Ekurhuleni Metropolitan General Valuation Roll shall be released for public inspection and comment on 24 February 2021. It will remain open for inspection and objection, if needed, until 18 June 2021.
It is the responsibility of every property owner to check the municipal property valuations and/or categorisation ascribed to their respective properties and if the valuation is not in line with market value or it's used, to submit an objection before 18 June 2021.
Failure to do this will result in the value or category ascribed to your property for the duration of 2021 to 2024 General Valuation Roll (which is 4 years). This means that for 4 years (from 19 June 2021 to 18 June 2024) you will pay property rates based on the higher property valuation and/or an incorrect categorisation to the property.
Property valuation rolls are quite complicated. Below is a brief explanation of how valuations and valuation rolls work.
WHAT IS MY CURRENT MUNICIPAL VALUTION, AND WHY DOES IT MATTER?
Every property is supposed to have a municipal valuation. You should see a value, represented in Rands, on the top right-hand corner of your statement, alternatively, search for a tab on your statement marked as "property/municipal valuation". This is the property valuation that Ekurhuleni has ascribed to your property. If you do not receive statements, you will have to phone Ekurhuleni on 086 054 3000 and quote your account number and name, to determine what your municipal valuation is.
The municipal valuation is a value ascribed to your property by the Valuations Department but due to incapacity, Ekurhuleni is currently outsourcing these services. The municipal value is not necessarily equivalent to market value, but according to law, it should be.
The amount that Ekurhuleni charges you for rates each month, is based on your municipal valuation. If the municipal valuation increases, then the amount you pay each month for rates will also increase, and vice versa.
WHAT IS A VALUATION ROLL AND WHERE DO I FIND IT?
This is a database in which Ekurhuleni stores the municipal valuations of all properties recorded on that particular roll. Every property in Ekurhuleni's area of authority should (hypothetically) be on a roll, but because properties are continuously coming into existence and ceasing to exist, new rolls are created (these are referred to as supplementary rolls) to include any properties that have not been previously recorded on another, prior, general roll.
Each general roll is re-published once every few years, and the property values updated at the same time. Depending on a number of factors, your property value may have stayed the same, or increased, or decreased, from the value contained on the last roll.
Ekurhuleni should give you notice if your property is appearing on a roll that is being published in the near future. This notice should tell you what your current municipal valuation is, what your revised municipal valuation is, the name of the roll that your property is now appearing on, and where you can inspect the contents of such roll. These rolls contain only municipal valuations; they do not contain reasons. If you have received notice that your property is on a roll that is soon to be published, you should determine immediately whether you are satisfied with the municipal valuation accorded to your property. If you are not, you will have to object. See the section below on objecting for more information.
Even if you have not yet received notice that your property is on a roll that is soon to be published, it is a good idea to determine which roll your property is listed on, and when it will be re-published in the future. This will give you an idea as to when you should be receiving notice of your revised property valuation, so that (if you do not receive same), you are armed with the relevant information to determine your revised value and if necessary, you have sufficient time to object to same. Not receiving a notice does not absolve a property owner from the responsibility for inspecting the roll and objecting on time.
Most valuation rolls that are being published for the first time are posted on the Ekurhuleni's website at www.ekurhuleni.gov.za, available at any of the customer care centres and shall also be published in the Government Gazette on or about 24 February 2021.
WHAT DO I DO IF MY PROPERTY VALUATION IS NOT IN LINE WITH MARKET VALUE?
If you are of the opinion that your municipal property value is higher than market value, you can lodge an objection with Ekurhuleni, giving reasons for the same. Ekurhuleni will then assess your objection and notify you of the outcome of the same. If Ekurhuleni finds that your objection is valid, it will revalue your property in line with your objection. If it finds that your objection is not valid, it will advise you of same and your property valuation will remain unchanged.
You can download the relevant objection forms from Ekurhuleni's website.
WHO CAN I CONTACT IF I NEED HELP CHECKING MY PROPERTY VALUATION?
Schindlers Attorneys can assist in checking the property value online, or if it is not available online, at Ekurhuleni's offices. Our normal rates apply in this regard, but we can offer discounted rates for bulk instructions.
WHO CAN I CONTACT IF I NEED HELP LODGING AN OBJECTION AGAINST MY PROPERTY VALUATION?
Schindlers Attorneys can also assist in obtaining automated property valuations, preparing the objections and lodging them, as well as with keeping tabs on the notification letters that are released when the objection has been decided. Our normal rates apply in this regard, and we do offer discounted rates for bulk instructions.
WHAT HAPPENS IF MY PROPERTY CATEGORY IS INCORRECT ON THE ROLL?
You will need to lodge an objection in the same manner as described above and follow the same procedure set out below in relation to an incorrect property category, as would apply to an incorrect property valuation. In addition, an incorrect categorization can be dealt with in the ordinary course by logging a query and following the other dispute resolution mechanisms provided for in the Ekurhuleni's by-laws.
WHAT HAPPENS IF MY OBJECTION IS REJECTED?
You may appeal to the Valuations Appeal Board within a certain, prescribed time period, of 30 days from date of receipt of notification of the outcome of the objection. The forms for appeals are available at the Ekurhuleni from any of its customer care centres and can sometimes be downloaded from Ekurhuleni's website. The Valuations Appeal Board is only convened once every few months, but at the next meeting, your appeal will be considered and either accepted or rejected by the Board. You should be given written notification of the outcome of the appeal.
WHAT HAPPENS IF THE APPEALS BOARD REJECTS MY APPEAL?
If the Appeals Board rejects your appeal and you are of the opinion that your appeal should have succeeded, you will need to approach an attorney for assistance to take the matter further legally. One possible option is to approach a court to review the decision of the Appeals Board.
CAN I OBJECT OR APPEAL OUTSIDE OF THE PRESCRIBED TIME PERIODS?
As above, Ekurhuleni is not obliged to consider your objection or appeal if it is lodged out of time. If there has been an obvious error in the calculating of your valuation, you can still approach the Ekurhuleni's Valuations Department to rectify this error, outside of the prescribed time periods for objections. As a rule, however, the Valuations Department will not consider objections that were not the product of obvious errors, outside of the prescribed time periods. Although you can apply to the MEC for condonation for the late filing, this is a lengthy, frustrating and potentially expensive process, and it is much better to file in time. Outside of this procedure, it is possible to apply for Ekurhuleni to re-consider the valuation of your property in terms of a different procedure called a section 78 enquiry, but that too is a lengthy and potentially frustrating procedure. Ultimately, you can approach the High Court for relief if Ekurhuleni persists in an unreasonable valuation.
HOW MUCH DO I PAY EKURHULENI WHILST MY OBJECTION/APPEAL IS PENDING?
The applicable legislation prescribes that the lodging of an objection/appeal does not relieve the consumer from making payment of all amounts billed to it for rates by Ekurhuleni. This means that you should make payment of all amounts billed to you for rates during this period, even if those amounts are more than you would expect to pay when your objection/appeal succeeds. Only if your objection/appeal has been lodged and you have not received notification of the outcome of the objection/appeal within the prescribed time periods, can you log a query/dispute with Ekurhuleni in respect of same? This can be done by phoning the call centre, sending a fax or emailing the relevant department. Proof of the lodging of this query should be kept as it may form part of evidence necessary to produce to a Board/court at a later stage. Once you have logged a query/dispute, you can then pay Ekurhuleni the average amount of rates billed (calculated over a three months' period, immediately before you lodged your objection). If you do not pay any amounts for rates at all, or pay less than the three months average, your query/dispute will not remain valid and will fall away (note that only the query/dispute will fall away, not the unconsidered objection/appeal). This would allow Ekurhuleni to take legal action against you to recover any outstanding amounts.