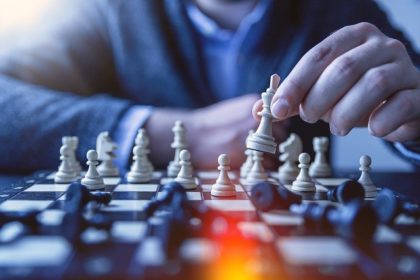 What is Unlawful Competition?
Article written by Precious Mmako, Candidate Attorney, checked and released by Paul-Michael Keichel, Partner at Schindlers Attorneys
09 September 2021
UNLAWFUL COMPETITION
Introduction
In terms of section 22 of the Constitution of the Republic of South Africa, 1996 ("the Constitution"), every citizen has the right to choose their trade, occupation, or profession freely. The operation of a trade, occupation, or profession may be regulated by law. Competition is necessary for the functioning of an organised free market economy, as the abovementioned section provides the right to freedom of trade, occupation and profession.
Even though competition is allowed and regulated in South Africa, Unlawful competition is prohibited. Unlawful competition can be defined as those rules, primarily of a common law origin, that govern the competitive process between traders. This Article sets out the different types of unlawful competition.
What is Unlawful Competition?
The Competition Act No 18 of 1998 ("the Competition Act") which regulates competition in South Africa, seeks to promote and maintain competition in order to:
(a) promote the efficiency. adaptability and development of the economy;
(b) provide consumers with competitive prices and product choices;
(c) promote employment and advance social and economic welfare;
(d) expand opportunities for South African participation in the world market and recognise the rote of foreign competition in the Republic;
(e) ensure that small md medium-sized enter-prises have an equitable opportunity to participate in the economy; and
(f) promote a greater spread of ownership, in particular to increase the ownership stakes of historically disadvantaged persons.
The case of Mullane and Another v Smith and Others (2014/28264) [2015] ZAGPJHC 66; [2015] 3 All SA 230 (GJ) (20 April 2015) ("the Mullane case") provided that unlawful competition is not limited to any specific kind of unlawful action and is not covered by any legislation. The law of unlawful competition falls within the scope of the common law principles of delict, specifically the Aquilian action. According to Boberg P.Q.R, "The Law of Delict|Aquilian Liability (1984)" read together with the Mullane case, before any person can be held liable in terms of the Aquilian action, the following four requirements must be present:
a wrongful act or omission;

fault, in the form of either intention or negligence;

a causal link between the wrongdoer's behaviour and the loss sustained; and

patrimonial (monetary/quantifiable) loss suffered by the victim.
In the case of Schultz v Butt 1986(3) SA 667 (A) ("the Schultz case"), it was stated that unlawful competition requires a wrongful interference with another person's rights as a trader. The wrongful interference can occur when a trader engages in any excluded practices in terms of the Competition Act or an act of passing-off.
Some of the excluded practices in terms of the Competition Act include the restrictive horizontal practices in terms of section 4, the restrictive vertical practices in terms of section 5 and the abuse of a dominant position in terms of section 7, 8 and 9.
Passing-off occurs when a trader unlawfully represents (through the use of a trademark or appearance, packaging, way of presentation) his product, service or business to be that of his competitor or, at least, to be associated with it. Another way to unlawfully interfere with a trader's right is to infringe the traders' business goodwill. The term business goodwill can be defined to include anything that adds value to a business and this can include the business's name and reputation and connections.
Another category of unlawful competition which the court established in the Mullane case, includes the misuse or disclosure of confidential or secret information. The High Court stated that it is unlawful to use a competitor's confidential information with an intention to gain a trade advantage. Instances of misuse of such information can be encountered in cases where a person has left an employer to start his own business, taking with them the secret information of his/her previous employer. Such information could include the previous employer's customer lists, recipes, business schemes, trade secrets and other confidential information which adds value to the previous employer's trade.
The right to protection from unlawful competition requires a wrongful interference with another's rights as mentioned above. As stated in the Mullane case, in addition to the Competition Act, the right to freedom of trade is limited by common law principles of unlawful competition and it is also affected by various pieces of legislation such as the Trademark Act 194 of 1993, Patents Act 57 of 1978, Designs Act 195 of 1993 and Performers' Protection Act 11 of 1967. These Acts directly or secondarily regulate business practice and competition law.
Conclusion
Every person is entitled to freely carry out his/her trade in competition with his/her competitors. In instances where there is unlawful competition, the affected trader must establish all the requisites of Aquilian liability, including proof that the defendant has committed a wrongful interference with the trader's rights.
Value
The law of unlawful competition intends to ensure that competition in business remains fair and reasonable. It also aims to ensure that no trader take an advantage of another trader's business and benefit at the expense of its competitor by engaging in unlawful competition.