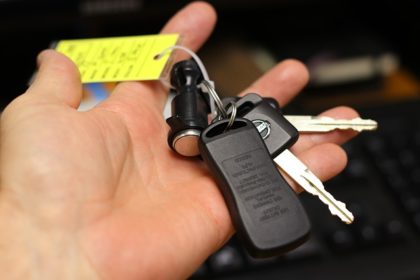 Case summary by Katleho Selepe and checked by Kyle Venter.
BACKGROUND
The First Appellant is Jose Acquino Monterio (herein referred to as "Monterio")
The Second Appellant is Autoglen Motors (Pty) Ltd (herein referred to as "Autoglen")
The Respondent is Kenneth Leonardo Diedricks (herein referred to as "Diedricks")
Diedricks obtained a spoilation remedy from the High Court, against the Appellants for the return of a motor vehicle, after it was sold to a third party, Mr. Kioilos.
Diedricks initially bought the vehicle from Street Talk Trading. However, Street Talk Trading was still the registered owner of the vehicle. Diedricks took the car to Autoglen for routine maintenance. At Autoglen, Monterio, acting in his capacity as director of Street Talk Trading, presented vehicle papers to the dealership to prove ownership and instructed Autoglen to deny Diedricks possession of the vehicle and instead, deliver the vehcicle to Street Talk Trading. Autoglen complied and delivered the vehicle, which was then sold to Mr. Kioilos. Diedricks then launched urgent spoilation proceedings against the Appellants, which was granted by the court a quo. Both Appellants took the matter on appeal to the Supreme Court of Appeal.
Court decision
Issues
The issue was whether a court can make an order directing an individual to restore possession of property no longer in their possession?
Ratio
The court held that since the mandament van spolie is a remedy for restoring disturbed possession. The underlying rights to the property in question are irrelevant, the remedy only seeks to restore possession of the property, to the person who had such possession prior to the alleged spoliation, regardless of whether the applicant had a legal right to the property or not.
For a claim of spoliation to succeed, two requirements must be met:
The party claiming spoliation must have been in possession of the property, when the dispossession occurred; and
The party who has disturbed the possession, must have done so wrongfully.
Therefore, the remedy cannot be affected where the property has either been destroyed, or possession passed on to a third party.
The court emphasized that, an order of court should be enforceable, where this seems impossible, the desired relief should not be granted.
The High Court directed that the two Appellants restore Diedricks' possession, however, neither of them had possession of the vehicle. The order was, therefore, unenforceable.
In order to cure this defect, Street Talk Trading, and Mr. Kioilis, should have been joined to the proceedings.
Decision
Since the Appellants were not in possession of the vehicle, the appeal was upheld with costs, as per Goosen AJA, for the majority.
Value
This judgement emphasized the requirement that a court has to grant relief which is capable of being actioned.
Furthermore, failure to properly join a third party, can render the desired relief unobtainable.