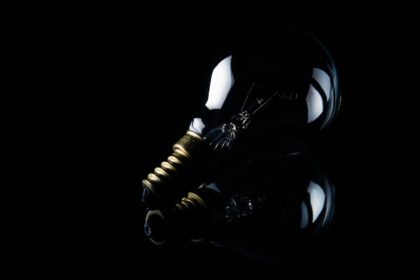 By Chantelle Gladwin- Wood, Partner, Maike Gohl, Partner and Avyakta Sing, Candidate Attorney
17 March 2021
INTRODUCTION
The supply of electricity by Eskom to commercial and domestic areas across South Africa has always been a challenging task. Load shedding has become a huge issue in our country. However, to reduce the amount of load shedding in South Africa, Eskom has recently developed a mechanism that would compel citizens of a municipality to pay for the usage of electricity per month. This is called load reduction. It is important to investigate the lawfulness of this new developmental strategy. This is because load reduction, on top of the already onerous load-shedding, is causing drastic socio-economic turmoil in South Africa.
CONSUMERS' RIGHT OF ACCESS TO ELECTRICITY
In terms of the Constitution of the Republic of South Africa, an obligation is imposed on a municipality to provide access to basic services to the public on a sustainable basis, meaning within the resources of that particular municipality.[1] A decision was made by the Constitutional Court to include electricity as one of the basic services that are offered to the public, where the municipality concerned can afford to do so.[2] Municipalities have a duty in terms of section 73(1)(a) of the Local Government: Municipal Systems Act to provide electricity to citizens of South Africa in accordance with the Constitution.[3] Accordingly, there is no legal obligation on Eskom to ensure that every municipality has electricity as there is no absolute right to receive electricity supply in South Africa.  
DIFFERENCE BETWEEN LOAD SHEDDING AND LOAD REDUCTION
It is imperative to differentiate between load shedding and load reduction. This is necessary to determine the extent of the impact of these two capacity management procedures on the citizens of the country.
Load shedding takes place when Eskom does not have the adequate ability to generate electricity for the whole country to use. It is implemented by cutting off different sections of the country on a rotational basis, with a view to 'sharing the load' (excusing the pun) of the blackouts amongst all sectors of our society and across our country equally, so that no one sector or geographical location has to take the 'lion's share' of the disadvantages that result from the blackouts.[4]
This is quite different from load reduction. Load reduction is used to reduce the increasing demand for electricity that is supplied to the public.[5] This is achieved by cutting off the electricity of citizens who cannot afford to pay their monthly electricity bills.[6]
COURT DECISIONS ABOUT LOAD SHEDDING AND LOAD REDUCTION
The first decision we discuss below deals with load shedding. In the case of Afriforum NPC v Eskom Holdings SOC Limited[7], the court held that Eskom has the authority to implement load shedding on a brief basis. The judgment emphasised that the Constitution does not endorse that electricity must be cut off if citizens do not pay for the service.[8]
The second case deals with load reduction. In the case of Resilient Properties (Pty) Ltd v Eskom Holdings SOC Limited[9], the court held that load reduction is an administrative decision without reasonableness. Load reduction does not meet the requirements for administrative action in terms of Section 3(1) of the Promotion of Access to Justice Act.[10] It was held that load reduction affects the rights of the poor because they are deprived of their right to access electricity.[11] Therefore, Eskom's implementation of load reduction to non-paying municipalities is unlawful and can be challenged in Court.
THE VIEW OF ESKOM ON THE ISSUE OF LOAD REDUCTION
In a recent article, Eskom defended the load reduction strategy to reduce the amount of load shedding often faced by South Africa.[12] Eskom is of the view that load reduction can increase the ability of the power supplier to supply electricity to the whole country. Eskom argues that stringent judicial scrutiny is required to oversee illegal connections. [13] In our analysis, however, the illegal connections are the only way for the majority of the poor to have access to electricity daily.[14] Therefore, Eskom needs to develop a new lawful strategy to ensure that even the poor have access to basic levels of electricity, to avoid unlawful connections that burden the power system, instead of simply reducing the load in certain areas. This is specifically an issue, in instances where there are paying citizens and only a portion of the area that is to be "load reduced" is connected by unlawful means or is failing to make payment of the use of the services. Or even more worrying, in areas, where the residents are actually making payment of the consumption charges billed to them, but the municipality that is in charge of the area simply fails to make payment of the monies received to Eskom, in which instance load reduction would be even more unfair, to say the least.  
CONCLUSION
Load reduction infringes all citizens, but more on a focused basis, poor citizens' right to access electricity. As discussed above, the courts have affirmed that it is unlawful to deprive municipalities of a basic service based on their inability to afford the monthly fees. A government body such as Eskom must always strive in a better way to give effect to citizens' rights and the implementation of load reduction infringes on those rights.  Persons or areas affected can challenge Eskom's actions in this regard in Court, as being unlawful if they are materially and adversely affected, and may even be able to claim damages where they have suffered same and Eskom was aware that its actions were unlawful.
---
[1] Section 152 (1)(b) of the Constitution of the Republic of South Africa reads as follows : "to ensure the provision of services to communities in a sustainable manner;"(hereafter 'the Constitution') [2]
Joseph & others v City of Johannesburg and others 2010 (4) SA 55 (CC).
[3] Section 73(1)(a) of the Municipal Systems Act 32 of 2000 reads as follows:
73.'General duty
(1) A municipality must give effect to the provisions of the Constitution and-
(a) give priority to the basic needs of the local community'
[4]
www.eskom.co.za
[5]
www.businessinsider.co.za
[6]
www.news24.com
[7]
Afriforum NPC and Others v Eskom Holdings SOC Limited and Others
(2017) 3 All SA 663 (GP) para 26. (hereafter '
Afriforum
NPC v Eskom'
) [8]
Afriforum
NPC v Eskom
paras 17-18. Section 153 of the Constitution reads as follows: 153. 'A municipality must— (a) structure and manage its administration and budgeting and planning processes to give priority to the basic needs of the community, and to promote the social and economic development of the community; [9]
Resilient Properties (Pty) Ltd v Eskom Holdings SOC Limited and Others
(2019) 2 All SA 185 (GJ) para 74. [10] Section 3 (1) of the Promotion of Administrative Justice Act 3 of 2000 reads as follows: 3. (1) Administrative action which materially and adversely affects the rights or legitimate expectations of any person must be procedurally fair. [11]
www.dailymaverick.co.za
Please note: this article is for general public information and use. It is not to be considered or construed as legal advice. Each matter must be dealt with on a case by case basis and you should consult an attorney before taking any action contemplated herein.
---
---