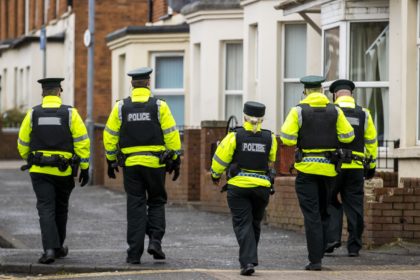 By Lisa Schmidt, Associate and Lauren Squier and Associate Designate
Introduction
The period of lockdown being presently in force in South Africa in response to the COVID-19 pandemic is unprecedented. The conduct of persons during lockdown is regulated by the Regulations to the Disaster Management Act 57 of 2002 ("the Regulations" / "COVID-19 Regulations"), and with amendments published almost daily, regulating what people are permitted and prohibited from doing, many are confused and even alarmed.
This is especially applicable in community schemes where members and tenants are unsure as to whether they are able to leave their units and enjoy their undivided share in the common property.
To add to the confusion, occupiers of sectional title schemes often raise queries regarding the role of private security guards employed by the scheme and their ability to enforce the schemes rules. In this article, we explore the role of private security in enforcing the Regulations and controlling the behaviour of persons in relation to common property in sectional title schemes.
Citizen's Arrest
Any South African citizen may execute an arrest for an offence, as determined by the Criminal Procedures Act 51 of 1977 ("the Act") and sections 3 and 4 of the Criminal Law Amendment Act of 2007 ("the Amendment Act"). In terms of the Act and the Amendment Act, in certain instances it is fully lawful for a private person to arrest another individual for "any conspiracy, incitement, or attempt to commit any offense", pertaining to any Schedule 1 offence. Importantly, this type of arrest does not actually require a warrant to be issued in order for the arrest to take place. Section 42 of the Act deals with an "Arrest by private person without warrant and it details the instances in which a private person can effect an arrest. The circumstances are as follows:
(1) Any private person may without warrant arrest any person-
(a) who commits or attempts to commit in his presence or whom he reasonably suspects of having committed an offence referred to in Schedule 1;
(b) whom he reasonably believes to have committed any offence and to be escaping from and to be freshly pursued by a person whom such private person reasonably believes to have authority to arrest that person for that offence;
(c) whom he is by any law authorized to arrest without warrant in respect of any offence specified in that law;
(d) whom he sees engaged in an affray." [emphasis added]
Accordingly, any person who is authorised to arrest an individual without a warrant, as outlined in the circumstances above, may accordingly pursue the individual for the purposes of arrest.
Furthermore, section 42 of the Act provides that "the owner, lawful occupier or person in charge of property on or in respect of which any person is found committing any offence, and any person authorized thereto by such owner, occupier or person in charge, may without warrant arrest the person so found."
In light of the above, a private security guard hired by a sectional title scheme to protect residents living in the scheme may arrest an owner / tenant/ visitor in the scheme for committing an offence outlined in schedule 1. A security guard could be considered a "person in charge of the property" and would accordingly be entitled to arrest an individual for committing a schedule 1 offence.
Schedule 1 Offences
Schedule 1 offences are prescribed by sections 40 and 42 of the Act. The schedule of offences is vast and in an attempt to avoid prolixity, only a few realistically applicable offences (which may be committed within a sectional title scheme) are listed below:
Public violence;
Murder;
Culpable homicide;
Sexual assault, or compelled sexual assault;
Rape or compelled rape;
Robbery;
Malicious injury to property;
Breaking or entering any premises;
Theft, whether under the common law or a statutory provision;
Receiving stolen property knowing it to have been stolen; and
Any conspiracy, incitement or attempt to commit any offence referred to in this Schedule.
The full Schedule 1 list of offences can be accessed using the link below:
http://pmg-assets.s3-website-eu-west-1.amazonaws.com/docs/2003/appendices/030820schedule.html
Application in Sectional Title Law
South African citizens have been advised that the failure to abide by the Regulations will result in the imposition of a fine or imprisonment for not longer than 6 months. When determining the duty of a private security guard within a sectional title scheme in relation to the Regulations, it is important to note that Prescribed Management Rule ("PMR") 30(c) outlines that a body corporate must take all reasonable steps to ensure that an occupier does not contravene the law. Accordingly, this provision effectively entitles a security guard to conduct a "citizen's arrest" for any offences outlined in schedule 1, but will not authorise him/her to conduct an arrest for offences falling outside the ambit of the schedule. As the list of conduct prohibited by the COVID-19 Regulations does not form a schedule 1 offence in itself, security guards within a sectional title scheme may not conduct a citizen's arrest in relation to any occupier of a scheme who is acting in contravention of the Regulations.
Conclusion
While the COVID-19 virus is extremely serious and potentially deadly, it is the view of the drafters of this article that non-adherence to the Regulations does not warrant a citizen's arrest by a private security guard employed by a sectional title scheme and accordingly, any arrest conducted by a private security guard merely for failure to comply with the Regulations will be unlawful and may incur liability for both the security guard and sectional title scheme concerned.
Should you find yourself unsure of the powers of private security guards to enforce a schemes' conduct rules or the COVID -19 Regulations, it is advisable to consult an attorney to ensure lawful conduct at all times.
Schindlers Attorneys are fully operational during this time of lockdown and are experts in sectional title law.