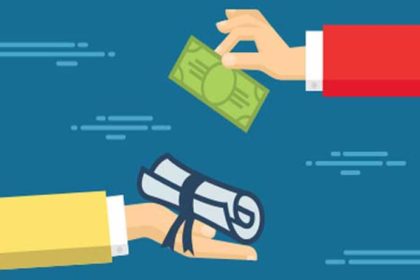 Case summary written by Courtney Altmuner (Candidate Attorney) and checked by Danmari Duguid (Associate)
Background
The Plaintiff, Gobi Holdings Limited ("Gobi") appointed the Defendant, Fairbridge Arderne and Lawton Incorporated ("FAL"), a law firm who previously traded as Hogan Lovells South Africa, to act as its legal representative in a share sale transaction with Platinum Hospitality Corporation ("Platinum"). Platinum appointed Bernadt Vukic Potash & Getz Attorneys ("BVPG"), to legally represent them in the share sale transaction with Gobi. 
Gobi and Platinum jointly owned an equal shareholding in Kruger Gate Hospitality Holdings ("Kruger Gate"). Gobi and Platinum concluded an agreement with an exit clause, otherwise known as a "Texas Shoot-Out" clause ("the Agreement"). The constitution of the Agreement was that, Platinum presented two offers to Gobi. The first offer being that Platinum offered to buy the Plaintiff's shares for R90 000 000.00 (Ninety Million Rand). For the second offer, Platinum offered to sell its 50% (fifty percent) shareholding to Gobi for R91 500 000.00 (Ninety-One Million Five Hundred Thousand). Gobi had to accept either of the two offers in 60 days, failing which Gobi would be deemed to have accepted to sell its 50% (fifty percent) Shareholding to Platinum.
Gobi claims to have accepted the second offer on 11 September 2017, and, as part of this acceptance, Gobi agreed to deliver its sale transaction closing documents by 24 October 2017. These closing documents included written resignation documents of the directors that Gobi had appointed onto the board of Kruger Gate. The written resignation documents were not furnished to Platinum by FAL on behalf of Gobi, as required in terms of the addendum to the Agreement. 
As a result of the aforesaid failure of FAL, to submit the closing documents to Platinum on behalf of Gobi, Gobi suffered a loss, as it was deemed to have accepted to sell its shareholding in Kruger Gate for R90 000 000.00 (Ninety Million Rand)to Platinum. Gobi did not only loose the shareholding it held in an asset, it further lost the value in respect of which it was deemed to have sold the shares. 
As a result thereof, during April 2019, Gobi instituted action against FAL to recover the damages it had suffered, in terms of an alleged breach of contract by the attorneys. Gobi alleged that their attorney (Mr Joffe), an employee of FAL, was negligent, breached his mandate and did not act with reasonable skill and care – which Gobi argued was a tacit and implied term of the contract Gobi had with FAL. 
FAL entered into an appearance to defend, delivered its plea, but also issued a 3rd party notice to BVPG, the attorney who acted on behalf of Platinum. FAL argued that BVPG was liable, or at least jointly or partially liable, in respect of Gobi's claim against it. FAL argued that BVPG was responsible for receiving and holding the transaction documents in trust, in terms of the Agreement, and that it had breached its legal duty/duty of care to FAL by not properly advising FAL that the outstanding documents had to be delivered, and that it misled FAL in an email in this regard. It argued that BVPG, as 'a stakeholder', was delictually liable for the loss. An exception was raised by BVPG in response thereto. 
Court held 
The High Court of South Africa, Gauteng Local Division, Johannesburg ("the Court") was tasked with deciding if the exception should be upheld, whether there is a valid cause of action disclosed against BVPG and whether the law should impose a legal duty of care and a duty to act reasonably on BVPG to prevent the loss suffered by the Plaintiff (a counter-party who was a non-client in the commercial transaction). 
The Court directed its attention to whether or not BVPG owed a delictual legal duty to the Plaintiff to prevent the loss it had suffered. If no such legal duty was extant, there was no valid cause of action disclosed by FAL. 
The Court rejected the FAL's contention that BVPG was a stakeholder to which legal liability could be attached. The Court defined a 'stakeholder' as either someone with an interest in the issue or as an independent party holding a stake on behalf of two parties. Neither definition embodied the role that BVPG played in the events as defined. BVPG did not have a direct interest in the matter. Furthermore, BVPG acted in terms of a mandate from a contracting party, namely Platinum, its client, and was not independent. 
The Court held that BVPG's contractual duty in being the custodian of the documents, in terms of the Agreement, arose after the closing of the transaction between Gobi and Platinum, and did not give rise to a duty to guide Gobi of its own obligations in terms of the Agreement. The Court held that it was FAL's duty, by virtue of its own contract with Gobi, to evaluate and make sure the Plaintiff was compliant with the requirements for the transaction in question. The Defendant failed to show that it had to rely on BVPG in order to fulfil its own obligations. The Court held that to suggest otherwise would impute an untenable dual role on BVPG, potentially in conflict with its own client. It was therefore not desirable to impose a legal duty on BVPG. 
Accordingly, BVPG's exception was upheld with costs.
Value
Legal advice by a legal practitioner to a non-client has the possibility of opening a legal practitioner up to liability, in the event that, the non-client take actions which are to its own detriment, following the advice taken by the legal practitioner. However, in order to allow such liability to come into play, it will have to be determined, in respect of the legal practitioner concerned, that it owed the non-client a legal obligation to act reasonably and more predominantly, a duty to not make a negligent representation. 
Meta Description
The Court was tasked with deciding whether an attorney has a legal duty of care to prevent loss suffered by a counterparty who was a non-client in a commercial transaction.
Focus Keywords
Legal duty of care, exception, cause of action, commercial transaction, attorney, non-client, action, damages, loss, legal duty, stakeholder, interest, liability