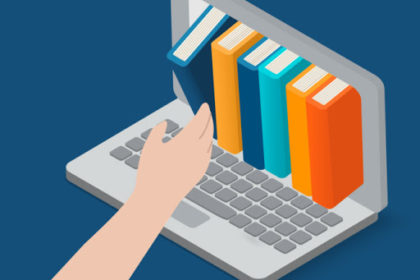 By Gary Boruchowitz, Senior Associate and Wade Jacobs, Candidate Attorney
Introduction
COVID-19 has changed the way that we live, work, and communicate. We have been driven to rely on technological advancements, more so than ever before – particularly through mobile and cloud-based productivity and messaging tools.
Educators have had to collaborate to adapt their curriculums to online and distance learning and will, therefore, need to be alive to the basic principles of copyright law, so that they do not unwittingly contravene provisions of the Copyright Act 98 of 1978 (the "Act") when utilising these online tools to educate their students.
The dangers of reproduction
Many educators are finding themselves reproducing original work that is copyright protected. Mainly literary works, like textbooks, reports, lectures and speeches, but also artistic works like drawings and photographs.
Reproduction occurs when an additional copy is made of an original work, and this copy shares an objective similarity and subjective causal connection with the original work.
Where a copy of a digital textbook is shared between students/educators/parents, either partly or wholly, it is likely that copyright subsists in the content and composition of that textbook. If a copy is made of an original work or a substantial portion thereof, this will most likely constitute copyright infringement.
It should be noted that the storing of a softcopy version of course material or textbooks on a computer, and printing a physical copy thereof, constitute two separate acts of reproduction.
There are exceptions
The Act has provided for exceptions to copyright infringement.
In specific circumstances, protected work can be reproduced by an educator or parent, without the need to seek or obtain permission from the copyright holder. This is referred to as 'fair dealing'.
Section 12 of the Act allows certain acts of reproduction for research or private study, personal or private use, to criticise or review, as well as for judicial proceedings or a report of judicial proceedings.
This section permits one to quote or illustrate a fair portion of an original work for teaching purposes, for example in a slide presentation.  However, if you wish to circulate these slides, you would need to clear copyright for those copyright works, or exclude them before circulating the slides.
There is no prescribed amount of copyright material usage that is deemed to be fair dealing, but it is preferable to only use one item from a textbook, journal, lecture or speech.
One must distinguish 'fair dealing' from 'fair use'.
The fair use provision is an extension of the existing fair dealing right. Both fair use and fair dealing apply the test of what is fair, but fair use expands the number of purposes for which an original work can be utilised.
The fair use principle is better positioned to deal with the current trend towards online education. When the Act was written, the framers could not have envisaged the extent to which online education would become mainstream.
The fair use principle reassures a developer of online education tools that their use can be defended from a court challenge, as long as their use meets the fairness test.
Fair use has made teaching material cheaper and more accessible to students. Currently, it is estimated that approximately 70 percent of higher education students in South Africa obtain the majority of their material through digital sharing.
Relaxation of licenses
Many publishers are temporarily relaxing their copyright license terms to assist educators in discharging their duties during the pandemic.
These indulgences have allowed educators to upload recordings of licensed material for non-commercial purposes, provided that such person attributes the original work to the copyright holder and removes the licensed material within a reasonable time frame.
Open licenses are being extended to educators to permit the posting of licensed material and, thereafter, allowing this original work to be uploaded onto closed and secure educational platforms.
Conclusion
It is the responsibility of educators, parents and students to have a basic understanding of our copyright laws, but if they are uncertain about the legal position, they need to approach an intellectual property expert to reduce their risk of a potential claim of copyright infringement. This has become ever more important as education shifts at a rapid pace towards a digital environment that remains foreign to many educators.
There is no guarantee that, despite educators, parents and students being forced into distance learning by no choice of their own and with limited resources, that our courts will adopt a lenient approach to copyright infringement.
Please note: this article is for general public information and use. It is not to be considered or construed as legal advice. Each matter must be dealt with on a case by case basis and you should consult an attorney before taking any action contemplated herein.