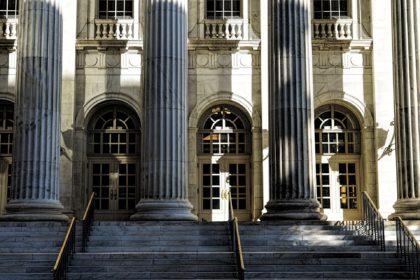 Written by Loyiso Bavuma and checked by Charlotte Clarke
BACKGROUND:
The parties, in this case, are Camp Discovery (Pty) Ltd (the "Applicant") and Infusion Construction & Concrete Treatment (Pty) Ltd(the "Respondent). The Applicant wishes to rescind a court order and have it replaced with an order allowing the Applicant to continue with its claim and allowing its plea to the counter-claim of the Respondent.


Both the Applicant's claim and a plea to the counter-claim was dismissed on 19 September 2019 for failing to file a discovery affidavit, which it had been ordered to do on 11 July 2019. The discovery affidavit was thereafter filed on 26 September 2019.


The Applicant's rescission application appears to be based on Rule 31(2)(b) of the Uniform Rules, as no case was made out for relief in terms of Rule 42 or the common law. The present application is dated 13 December 2019 despite the undertaking given on 3 October 2019 that a rescission application would be brought within 6 days.
Court held:
4. The Court highlighted that Rule 31(2)(b) requires that a rescission application be brought within 20 days of the applicant learning of the judgment. The Applicant obtained this knowledge on 3 October 2019. The present application was launched on 13 December 2019, however no condonation application was filed, nor was any case for condonation made out in the founding affidavit. Instead it merely avers that this application for rescission had to be brought "within 1 year", which the Court said was not aware of.

5. The Court held there is no sound reason why the Applicant's non-compliance with the Rules should be condoned.
6. Additionally, the Court ruled no acceptable explanation was given as to why the discovery affidavit was not served after a Rule 35(1) notice. The Applicant's attorney apparently diarized the matter for 8 months later. The Court held that simply put, the discovery affidavit had not been filed when the default judgment was granted. The defence on the merits was also found to contain in sufficient detail so as to enable the Court to rule that it is bona fide and has some prospect of success.
7. The Court concluded that due to the above, it was not necessary to deal with other unsatisfactory explanations by the Applicant. As such, the Court dismissed the application with costs.
Value
This case touches on the Rules surrounding rescission and is an example of the Court's discretion regarding condoning non-compliance.