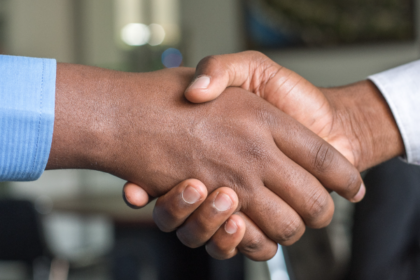 By Megan Brook, Candidate Attorney and Justin Sloane, Partner
Introduction
South Africa has one of the most unequal societies in the world due to its racially segregated past. The Constitution of the Republic of South Africa, 1996 ("The Constitution") places a duty on our law-makers to put in place measures, legislative and otherwise, to achieve equality. As a result, the Broad-Based Black Economic Empowerment Act 53 of 2003 ("the Act") was enacted with the aim of remedying the economic and social inequities prevalent in South Africa. Broad-Based Black Economic Empowerment ("B-BBEE") is a policy aimed at assisting in economic inclusivity and is intended to empower black businesses and individuals by forcing state entities to take preference over same when it comes to the granting of jobs and awarding of tenders. 
B-BBEE compliance, although not compulsory for all South African businesses, has become a prerequisite for government tenders and is vitally important for suppliers to be successful in tender bids. However, in some circumstances black employees are used for the colour of their skin in order for the business to score B-BBEE points and procure a tender or government contract. This is one of the biggest abuses of the Act.
Prior to 2014, this was not a statutory offence which could land you in jail. This changed when the Act was amended and made these practices a punishable offence. The B-BBEE Amendment Act 46 of 2013 ("the Amendment Act") introduced certain mechanisms, as will be discussed below, in order strictly monitor these practices.
Defining fronting
A "fronting practice" is defined in the Amendment Act as "a transaction, arrangement or other act or conduct that directly or indirectly undermines the achievement of the objectives of the Act or the implementation of any of the provisions of this Act." The definition provides a list of fronting practices which include, but are not limited to, when "black persons, who are appointed to an enterprise, are discouraged or inhibited from substantially participating in the core activities of that  enterprise" and "the conclusion of a legal relationship with a black person for the purpose of that enterprise achieving a certain level of B-BBEE compliance, without granting that black person the economic benefits that would reasonably be expected to be associated with the status or position held by that black person." 
In summary, businesses that front pretend to be more compliant with B-BBEE policies than they actually are. This is a form of window-dressing whereby black employees appear as beneficiaries, directors or shareholders but are in fact not. A practical example would be where a company asserts that a lower-salaried black employee, such as a driver, is a director or holds a senior position in order for the business to appear B-BBEE compliant and secure a tender. Another example would be positioning black employees as executives but with a notably lower salary compared to other executives. 
Fronting is a common occurrence in South Africa which hampers economic transformation and leads to companies taking away deserved opportunities from those who actually comply with B-BBEE scorecards and embrace transformative ideals.
Penalties and consequences
Criminal liability may ensue if a party is found guilty of fronting and, as per Section 130(3)(a) of the Amendment Act, an individual who knowingly engages in a fronting practice will be liable to a fine and/or imprisonment for a period not exceeding 10 (ten) years. Companies can face administrative penalties of up to 10% of its annual turnover. A B-BBEE verification professional, who is an individual in charge of rating the status of a company in terms of their B-BBEE compliance, who becomes aware, or attempts to commit, fronting is liable to a fine and/or imprisonment for a period not exceeding 12 (twelve) months. 
Section 13P of the Amendment Act prohibits any person that has been convicted of an offence in terms of the Act from doing business with organs of state for up to 10 (ten) years. Owing to the fact that such contracts are often the main motive for the fronting, this may be the worst form of punishment. Courts are given the discretion to limit this prohibition to only those persons involved in the fronting practice, instead of the whole company concerned, to avoid those individuals from trying to front again, but through another entity, in an attempt to secure government work or tenders.
In addition, the B-BBEE Commission has mentioned how a conviction can come with reputational damage as a company or individual can be sued and taken to court for the recovery of a payment made on the back of fronting.
Resultantly, fronting fraud is a serious crime which can hamper your access to government work and lead to fines, imprisonment and reputational damage.
Who can be found guilty of fronting?
There are essentially two categories of fronting offenders; those who actively front and those who were a part of a fronting scheme and should have reported it. The Amendment Act creates the offence for anyone who "knowingly engages" in fronting, and defines "knowingly" as a person who has actual knowledge of the fronting or who is in a position where he or she ought to have knowledge of it and should have investigated the matter or taken measures which would have exposed the fronting. As a result, the Amendment Act covers those individuals who are negligent in their actions, not just intentional, and one has to take reasonable steps to try and ascertain the actual state of affairs if they are in that position. 
Ignorance of the facts is not an excuse under the Amendment Act and alleging that you "didn't know what was going on" will unlikely help you to escape a charge, especially if there were indicators of fronting that you should have been aware of. 
Bearing the above in mind, it does not matter whether you are black and may have in fact been prejudiced by the fronting scheme; if you negligently participate without taking precautions, you too will face criminal charges together with the main perpetrators who devised the fronting plan. For example, if the black employee appointed to a senior position knows that he/she does not have the required skill for the position, or if he/she acquires a certain shareholding yet does not receive the economic benefit allied with same, steps must be taken to report the matter the B-BBEE Commission. In a scenario like this, the black individual involved may not have deliberately tried to breach the Amendment Act but is still no victim under the law and may face criminal liability.
Conviction
The B-BBEE Commission was established in 2016 and has jurisdiction throughout South Africa to oversee the implementation and application of the Amendment Act. The B-BBEE Commission does not have the authority to impose a penalty or other criminal sanctions as this is strictly dealt with through a court of law. It can, however, make a finding as to whether any B-BBEE practice involves fronting. It too has wide investigative powers afforded to it and Section 13K of the Amendment Act affords the Commission the power to issue summons to any person or gain possession of any piece of evidence.
After an employee or the general public lay a complaint to the B-BBEE Commission about a potential fronting practice, the Commission will investigate the matter and may then refer same to the National Prosecuting Authority ("NPA") for prosecution, to the South African Police Service ("SAPS") for criminal investigation or even to the South African Revenue Services ("SARS") for examination.
A person who appears before the Commission is not obliged to give any information over which is self-incriminating and, if they do, this information will not be admissible before a criminal court. 
The Commission may publish any finding or recommendation which it has made in respect of any investigation it conducted in such manner as it may deem fit. In February of 2020, Risc Technology Integration (Pty) Ltd ("Risc Technology") was issued with a final finding by the Commission in a case alleging fronting and misrepresentation of B-BBEE status. The Commission received a grievance from the companies' former employee who stated that she was formerly employed as a receptionist but that she left the company after learning that she had been listed as a 33% shareholder, without her approval or knowledge, and without receiving any dividends in respect of her shareholding. 
After evaluating the complaint, the Commission made a final finding of fronting wherein specific recommendations were made to Risc Technology. The company then approached the Gauteng Division of the High Court of South Africa ("High Court") on an urgent basis to interdict the Commission from implementing its findings and recommendations made in its report. The High Court dismissed the application in March 2020. 
According to Ms Moipone Kgaboesele, executive manager for investigations and enforcement for the Commission, "the Commission takes every fronting allegation seriously and will not stop pursuing such matters because if true, they undermine the policies and the efforts of government to properly empower black people in this country, and further, it defrauds the tax payers and government because companies that engage in fronting black people and misrepresent their B-BBEE status get benefits that they do not deserve under false pretenses."
Conclusion 
The Amendment Act and B-BBEE policies seeks to change the racial composition of South Africa's economy in terms of management and ownership structure. B-BBEE fronting is prevalent in South Africa and has the ability to hamper economic transformation and undermine the objectives of the Act. One must be conscious of the risks they face when engaging in a fronting practice as not only can one face jail time or a hefty fine, but also damage to image and reputation which could negatively affect the ability to attract investments or contracts. Those businesses seeking to achieve B-BEE compliance must ensure to comply with the Amendment Act and do so in a manner which does not amount to "fronting".